PlayStation Network returning, paranoia (hopefully) not
PS3
16th May 2011, 5:32pm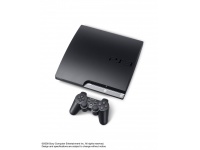 It might have taken nearly a month, but it's finally happening: the PlayStation Network is coming back online. Sony commenced a slow rollout of the service across the world, spearheaded by a mandatory firmware upgrade and a forced password change.
After Sony completes the big switch on, they will undoubtedly roll out their "Welcome back" package, which will include a month's free access to PS Plus, among other goodies.
While this may seem like the end of a very bitter chapter for Sony, the fallout from this and the enquiries will surely plague them for a good while yet.
Reader Comments:
Posted by Master Chief 16/05/2011 6:44pm
Can someone post when the AU servers come back up =D I wanna change my deets proper.
Posted by Master Chief 17/05/2011 7:10am
Yep, I just got the email regarding the change too.