Sliced Gaming Feature: Konductra Developer Interview
Writer:
Nick Schaedel
Posted:
24th July 2006, 1:42pm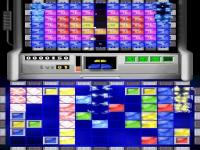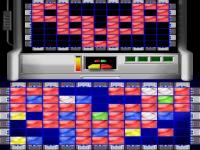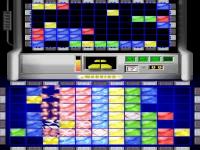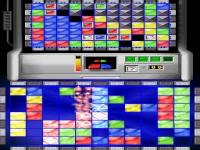 Welcome to our week of Nintendo features. Today:
Konductra
for DS, a puzzler that is being developed by oeFun. I had the chance to sit down with the president of the company (who also happens to be the director, game designer and programmer of the title), Ian Dunlop, for a light-hearted chat about his latest project.
Nick Schaedel: Hey Ian, why don't you introduce yourself to everyone?
Ian Dunlop:
OK. I've been a games developer since '87. I've worked on a variety of platforms (ZX Spectrum, Amiga, PC, PS1, Dreamcast, Xbox, N64). Obviously for a variety of companies. Some notable efforts include
Turok Dinosaur Hunter
on the N64 and the recent
Thief Deadly Shadows
on Xbox.
NS: And now the DS, with oeFun, right?
ID:
Yep.
NS: So, tell us a little about your latest project - Konductra for the DS. What are the basic mechanics of the game?
ID:
The basic idea is quite simple really. You put together coloured blocks in a line and you destroy that line. Unlike other puzzle games that rely on gravity, here you can place the piece anywhere on the game board, thanks to the touch screen on the DS.
NS: I'm watching a video of it now, and I get the feeling it could be really addictive.
ID:
Yeah. Everyone that plays it tells me that. Obviously I enjoy playing it myself, but it's nice to see people who play it come away genuinely excited about it.
NS: So, you try and place tiles together that are of the same colour, and then use the stylus to drag a line from a 'conductor', through your chain of tiles. Then they all explode away. Of course, there are blank tiles that let you change colours in between, and you can go around the edge of the field and join in with new chains.
ID:
Yep. That's it in a nutshell.
NS: It certainly looks like it has some great depth.
ID:
Yeah, there is a multiplier system that allows you to multiply your score or damage based on the number of "lines" that you create and shatter.
NS: I presume there will be various modes of play when it hits shelves? Different rules, timed game to reach a certain point level, puzzle mode etc. etc.
ID:
Yeah, there are several modes. We're basically done at this point. Task mode (make the pattern that is shown and destroy it). Score mode (kind of infinite play mode - where it gets faster and faster). A hidden game mode (can't say what that is right now). and last but not least - the Versus modes. Local and Wi-Fi.
NS: Ooh. Hidden, eh? I'm going to take a stab and say its stacks of preformed puzzles to complete with a certain amount of tiles! Our readers will know later on, I guess!
ID:
:)
NS: Hehehe. So, you've already mentioned it: Multiplayer Wi-Fi play.
ID:
Yep, a very big and important feature.
NS: Before we get into the nitty-gritty, how bout a brief outline of the aim of the multiplayer mode?
ID:
It's basically to beat your ...
(continued next page)