Sliced Gaming Feature: SimCity Social Open Beta Impressions
Writer:
David Latham
Posted:
29th June 2012, 12:16pm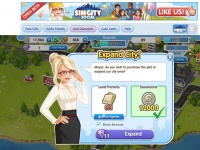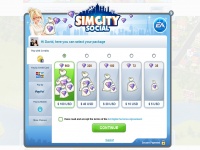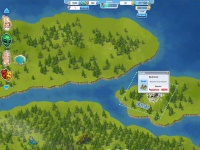 Sliced Gaming has always been skeptical of social games on Facebook, steering clear of Farmville and other 'games' made by Zynga. But when EA and Maxis revealed SimCity Social at E3 2012, we figured it would be a great opportunity to give the franchise a much needed rebirth. We were expecting to be able to build up big cities and find friends that are playing the game and visit their city, or even visit random peoples' cities to check out their progress and maybe get some tips along the way. What we got, however, is a Zynga 'game' dressed up by an award winning franchise.
Upon loading up SimCity Social, as you're starting the first baby steps of the tutorial, the game is already encouraging you to spam your friends' Facebook pages with invitations disguised as 'gifts'. You know it all too well by now, as you've probably received Farmville gifts from your parents' next-door neighbours' grand-kids at some stage (Hi Josh). This is a bit more in-your-face than what we expected, but we dealt with it and tried to avoid the Facebook spam.
Gradually leveling up, the town began to flourish as we balanced the different currencies in the game. Your main currency (diamonds) can be exchanged for your secondary currency (energy, which builds up over time) or for your actual currency (simoleons) which you can then exchange for your final currency (materials) which you use to build the basic buildings. The multiplayer intaractivity stretches as far as visiting your friends' cities and poking their buildings for materials and fame. Fame is the multiplayer currency that allows you to build a different range of buildings such as a friendship tree or a haunted house (you can be both good and bad to your friends or foes).
There is a great array of buildings and items to use in your city, the amount is almost too large considering the restraints placed on you, which we'll get in to more detail below. Building up your population and deciding where you place decorations and stores will affect the amount of people that live in each house, which is fairly accurate to socioeconomic real-life practices, and we can see how companies could use a 'game' like this as a study point, much like they did with the original Sim City games.
As we leveled our mayor up, we were happily receiving diamonds every time it dinged, which allowed us to purchase land and recruit staff for basic government services. Upon reaching level 10 however, the diamonds ran out.
Without diamonds, the game is at a stand still. We have an unfinished police station, unexplored UFO crash site, under-construction town plaza, and worst of all we've already run out of room to build. It costs diamonds to buy land to spread your city out, and it costs diamonds, or friends (there's the spam again), to staff your government projects. The problem is that diamonds cost real money, and it seems after level 10 the only way to get diamonds is with your credit ...
(continued next page)
Reader Comments:
No comments have yet been added, feel free to add one by clicking below...