Cooking Guide Details
DS
19th July 2008, 3:10pm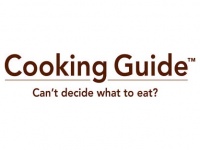 Okay, this might not be a game you'd personally pick up, but you ought to consider when it comes time for your mother or sister's birthday. It's Cooking Guide: Can't Decide What To Eat Question Mark, and Nintendo has treated us down under by releasing it here already. That didn't stop them showing it off at E3, though, so why not get the lowdown on the game (question mark) and then check out the trailer below.
The Cooking Guide includes over two hundred recipes from around the world, so you're bound to find something that appeals on any given night. Plus, you can search a map by country to locate regional dishes, or select options for low-calorie, specific ingredients or time required to cook. There are photos and step-by-step instructions for every recipe, and you can even use voice commands to swap pages so that you don't have to get your system dirty.
You can even adjust serving sizes, and scribble notes onto the screen for next time. There's a reference section for instructions on how to prepare ingredients or what a term means, a timer and calculator, and a shopping list feature that lets you tick off what you need and produce an easy list to read off the DS when you're at the store. Say what you will, there's a stack of good ideas in one little cartridge.
Want more? Check out the screens, trailer and TV spot starring Hamish Blake.
Cooking Guide: Can't Decide What To Eat? Trailer - 6.5MB MOV
Cooking Guide TV Spot - 1.8MB WMV