Disgaea DS Details
DS
24th July 2008, 12:04am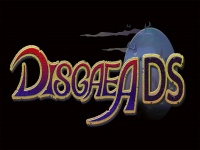 Disgaea DS is, at its core, a port of the PSP game released last year. However, there are many significant additions to the game that truly take it to a whole new level. The most major of these is the additional of a multiplayer duel mode. This mode is actually completely customisable, allowing you to alter the way you win, character levels, item appearance and even visibility.
That's not all, though. The interface has been redesigned to use the touchscreen, and you'll be able to connect to a friend with the game and buy or sell items (though you don't exchange money or lose the item - it's more like giving away a copy of the item). There's also a new chapter in the story has been added, and they've added music shop where you can buy soundtracks and play them as background music. We're talking about some pretty serious additions.
We've got a few screenshots for you, as well as the logo. Check them out below.