GTAIV drinks the Guinness!
Xbox 360, PS3
14th May 2008, 1:35pm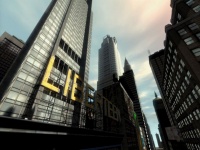 Grand Theft Auto has taken Halo 3's shot-held crown of being the most profitable opening week for an entertainment product ever.
In the first 24 hours of its release, it sold more than six million (6,000,000) copies and made more than $310,000,000 in sales.
That's more than most blockbuster movies make worldwide in their entire run!
Compared to other entertainment media sold:
Fastest-selling video game in 24 hours: Halo 3 at $170 million
Fastest-selling theatrical movie in 24 hours: Spider-Man 3 at $60 million
Fastest-selling book in 24 hours: Harry Potter & The Deathly Hallows at $220 million
Obviously, the first one will have to be updated.
My personal opinion on the franchise aside (buggy pieces of sensationalist average-ness) this is an incredible feat, not just for GTA, Rockstar and Take2, but for gaming as a medium.