Happy Holidays From Sliced Gaming!
25th December 2011, 9:03am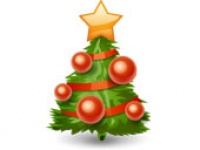 It's that time of year. Happy non-denominational festivities from the team here at Sliced. Our thanks to all our readers, dedicated forumers and all the fantastic crew that help us out at the companies we love writing about. We hope you have a great holiday break filled with fun and, hopefully, many games. 2012, here we come!