Kirby Wii Does What It Says On The Tin
Wii
8th June 2011, 4:21pm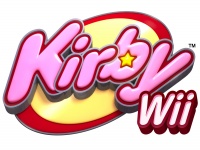 It looks like this year will be the Wii's final hurrah. Aside from Skyward Sword and this new Kirby game (and refusing to acknowledge the existence of Mario Party 9), there's nothing else coming down the pipe. Thankfully, after the equally delightful Kirby's Epic Yarn last year, another classic Kirby adventure ought to please many fans.
With his copy ability restored after being absent in last year's platformer, you'll be able to inhale sword, beam, whip and leaf enemies and take their power. New super abilities let you clear an entire screen's worth of foes, and four player co-op will give families that are done with New Super Mario Bros. something new to go on with.
Check out this trailer and media and revel in the classic side-scrolling goodness.
Kirby Wii Trailer - 19.2MB AVI