LEGO Batman Details
23rd July 2008, 6:40pm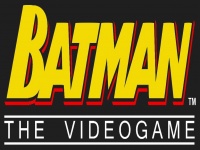 Traveller's Tales, the makers of the previous LEGO videogames, have now set their sights on transforming the Batman universe into cute blocky figures. The story is basically a combination of all the great Batman literature, and it begins when there is yet another breakout from Arkham Asylum - they really should investigate the security in that place. Soon, everyone from The Joker, The Penguin and Catwoman to Scarecrow and Killer Croc are wreaking havoc on the poor little incredibly corrupt city of Gotham.
You'll be fighting on land, air and sea using multiple Batman and villain vehicles in the classic LEGO formula of action with a light sprinkling of puzzle solving. There's also a second, completely original campaign that lets you play as the villains instead of the Dynamic Duo.
We have got tons of screenshots, artwork and character models for you to ogle. So go ahead and try and guess the identities of all of the characters below.