Resident Evil Offers Revelations On 3DS
3DS
8th June 2011, 6:22pm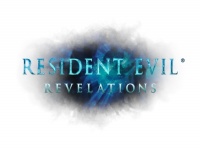 Capcom and Nintendo have something pretty cool cooking for Resident Evil fans. Resident Evil: Revelations is an exclusive game built from the ground up for the 3DS and set for release in 2012. In a brand new storyline set between Resident Evil 4 and Resident Evil 5, the action centres on Jill Valentine and her BSAA partner Parker Luciani as they search through an apparently abandoned cruise ship in the Mediterranean. Yes, apparently stormy ships are the new jungle temples of gaming, since Uncharted 3 and Tomb Raider are doing the same thing.
For the first time, players will be forced underwater as they try and escape the horrific creatures that have taken over the vessel. Even then, though, they won't be safe, as they are open to attack from the depths of the ocean as well. Revelations features touch-screen control for easy item swapping, and the ability to swap on the fly between first- and third-person views.
Check out the logo, character art, and menacing new trailer. The visuals are pretty impressive, and hint at the quality we can expect from the 3DS in the future. A playable demo of the game will be bundled with Resident Evil: The Mercenaries 3D, a compilation of the mercenaries minigames of Resident Evil 4 and 5, which is due for release on the 3DS in July.
Resident Evil: Revelations Trailer - 21.9MB AVI