Rhapsody Details
DS
23rd July 2008, 10:40pm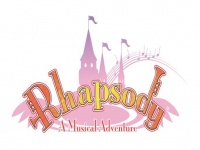 The DS has quickly become the home of RPGs. While you can argue that games offering short bursts of fun are just as useful on the go, I find that an RPG (albeit one with the ability to save your progress at any time) is just as enjoyable when on the move. Rhapsody: A Musical Adventure is jumping on the RPG bandwagon, and getting a DS release this year (the original hit the PS1 in 2000).
You'd be doing the game a disservice to assume it was a port.The battle system has been completely revamped, swapping out the old strategy design for an (admittedly less unique) turn-based design. The interface has been streamlined by moving all the stats and menu commands to the touchscreen and putting the action up top where it belongs. In the overworld, the top screen houses all your critical information and a map, leaving the bottom screen free for navigation.
Check out some screenshots and art below.