Rhythm Heaven Details
DS
20th July 2008, 8:14pm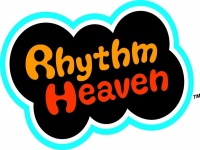 I use the word 'details' loosely. The fact is, there is very little information about what this game is. It's a first party title from Nintendo for the DS, and involves tapping and sliding the stylus in different directions in time to music. Apparently, well-known Japanese music producer TSUNKU♂ helped direct Rhythm Heaven and composed the music for it. So there you go.
Look, the point is that this game has an awesome art style. They gave us eleven pieces of character art, but just three screenshots. And check out the character art! It could have been drawn in five minutes in Microsoft Paint!
I am already in love with this game. Check out all the pics, as well as the gameplay video below.
Rhythm Heaven Trailer - 9.2MB MOV