Sliced Gaming's AFL Tipping 2009
13th March 2009, 11:42am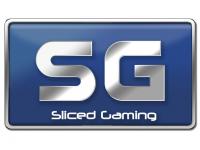 It's back for another year! If you think you've got a bit of skill at tipping, or even if you don't, join our annual AFL tipping competition. There might even be a prize up for grabs at the end of the year! Who knows!? Not me!
Head over to OzTips and sign up (or log in if you played last year). Then search for our competition. It's called 'Sliced Gaming Tipping 2009' and has the competition number 178865. You'll need to enter the password 'chopsuey' to enter.
It's good fun, and we promise that your friends and family will be slightly impressed!*
*Sliced Gaming does not promise that at all.