So Long, and Thanks!
20th November 2012, 8:02pm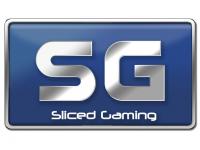 The time has come to officially wind up on Sliced Gaming. It's been a great ride over the last few years, with us morphing from Gamebiz in the early 2000's, through to Sliced Gaming, which started in 2006. It's been a rewarding 6 years, with lots of hard work from our team - Nick, David, RJ, Adam, and Greg.
The site will continue to exist as an archive of the hundreds of hours spent, and reviews of all the many many games we have reviewed over the years. After all, there is still often something great to play in the bargain bins across the country! So the site simply won't disappear, but for now, we won't be adding any content for the foreseeable future. Who knows, maybe one day we will be back, but for now, this is Sliced Gaming signing off.
We thank everybody that has helped us out across the years, and the great support shown by the Publishers and Marketing teams that have helped support us, especially Electronic Arts and Activision.
Things have changed a lot in the Internet space in the time we've been around, and unfortunately sites such as Facebook, and the big-name websites make it difficult as there is only so much to go around in a relatively small market such as Australia. Sadly, an independent and non-profit site such as ours is hard to sustain amongst such heavy competition out there, and unless you have big bucks, and a lot of free time, it is difficult to move to that next level.
As well as these factors, most of the team at Sliced has moved on with what they have been doing in their lives in the last 6 years. While our intentions have always been to pick things up again, the time and motivation simply has waned a little, especially over the last 12 months.
Again, thanks to everybody that has helped out over the years. So long!
The Team at Sliced Gaming