Sony's E3 Conference Summary. Pictures Also
PS3, PSP, PS2
16th July 2008, 4:06pm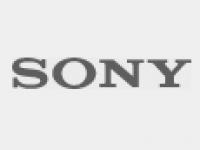 Sony presented their conference earlier today, and some of the upcoming title for the PS3, PS2 and PSP have been announced and displayed. Interestingly, they made us of LittleBigPlanet to show part of their presentation, as you can see in the first picture. Very clever. Here's a list of the announcements:

* Sony are working towards 10 year lifepsans for their consoles, including PS3. The PS2 is in its 8th year now.

* They have 3 successful consoles in the market at once, something no other company has.

* There a new PS2 bundle on the way - Lego Batman game and Justice League Heroes DVD come bundled.

* The Playstation Network will be universal, you can log on from a PC, send messages to people in your friend list.

* There have been 180 million downloads from the Playstation Store so far.

* Gran Turismo TV is coming to the Playstation Network starting in August, pay per view Top Gear, automotive content will be available.

* Home is getting closer to an open Beta, a few publishers are interested, such as Ubisoft and EA. You can have game themed houses, and Warhawk, Resistance and Uncharted themed houses were shown.

* Sony are launching their new video store on the Playstation Network. Sony Pictures, Fox, MGM Studios, Lionsgate, Warner, Disney and more have signed on, and standard and high definition TV shows will be available, as well as movies. Rentals will be available alongside the ability to purchase. Pricing (in USD) is $1.99 an episode for TV shows, $2.99 to $5.99 for movie rental, and from $5.99 to $14.99 for movie purchases. Downloaded films and TV shows can be transfered to the PSP. There's a new tab in the Playstation Store which goes to the video store. You can view titles by catergory, and change from thumbnail view to list view by pressing Square on the controller. You can preview content, trailers are available. Progressive downloads, you can start watching while you download. You can hook up the PSP to a PC and access the Playstation Store that way, and get videos. The video store will be available on the U.S store this week.
* Ratchet and Clank Future: Quest for Booty is coming to the Playstation network as a downloable title. The graphics are the same as Tools of Desturction, but the game is on a smaller scale. It will sell for $15 USD.

* Resistance: Retribution is coming to the PSP in America, releasing in Spring next year.

* Super Stardust is coming to PSP, as is Valkyria Chronicles, which is also a PS3 game.

* News and weather are coming to the PS3, part of the new Life With Playstation service, it will be available by the end of the month.

* There's a new 80GB PS3 on the way, which will retail for $399 in the U.S.

* MAG is coming - brand new PS3 exclusive MMO game. 256 player battles.