Square-Enix Announces Games For E3
Xbox 360, DS, PSP
10th July 2008, 12:13am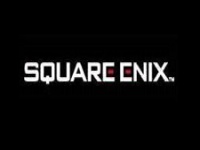 Square-Enix have just revealed the list of games that they will be showing off at this year's E3. One of the most interesting titles on the list is Song Summoner: The Unsung Heroes, which is said to be the first full-scale RPG created for the iPod. Here's the full list, with details:

Multiplatform:

The Last Remnant, which is to be released here this Winter for the 360, with a PS3 release date yet to be announced.

Xbox 360:

Infinite Undiscovery, which is scheduled to be released in September this year.

Star Ocean: The Last Hope, which is a new entry in the series, and is currently a 360 exclusive, though it's likely to be timed as the developers haven't announced exclusivity.

PSP:

Star Ocean: First Departure, which is a port of the original game in the series. Release date TBC.

Star Ocean: Second Evolution, which is a continuation of the series. Release date TBC.

DS:

Chrono Trigger, an enhanced remake of the original classic game.

Dragon Quest: Chapters Of The Chosen, a brand new entry in the Dragon Quest series, set to be released here in September.

Final Fantasy IV, which is a remake of the original game, featuring 3D graphics. Release date TBC.

Exit DS, a new game in the Exit series made specifically for the DS. Release date TBC.

The Legend of Kage 2, which currently has no release date.

iPod:

Song Summoner: The Unsung Heroes, which is a new RPG only for the iPod. It's currently available to buy off the iTunes store, and is compatible with iPod nanos with video, as well as iPod classic and fifth generation iPods.

There's certainly a good number of games on the way, so there'll be plenty to see at E3, great news indeed. There is a distinct lack of anything exclusively for the PS3 though, so it would seem that SE are holding off on showing FFXIII and any other games until their Square-Enix Party this year, and/or possibly the Tokyo Game Show.