Tipping 2008 Is Go!
6th February 2008, 3:53pm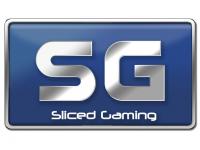 Do you think you're pretty good at footy tipping? Well, it's time to show us your stuff, because Sliced Gaming's 2008 tipping competition has gone live. Just head on over to Oztips, log in (or register if you're new), and sign up for our competition. You can search for us, or just enter competition number 118406. The password is "sliced Gaming", and it's case sensitive.
Who knows, you may just win a prize!