Xbox 360 Kinect Bundle Announced For Australia
Xbox 360
9th September 2010, 8:24pm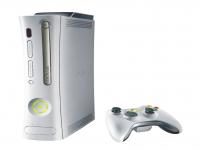 Microsoft Australia has announced that they are set to release an Xbox 360 Kinect bundle on November 18th. It includes the slim Xbox 360 with 250gb hard drive, a Kinect Sensor, and "Kinect Adventures" for a RRP of AUD$549.
More of the Kinect will be shown in action at the Tokyo Games Show.
Some 15 games will apparently be available on release of the Kinect.