Xbox Australia Partners With Make-A-Wish Foundation
5th September 2010, 4:40pm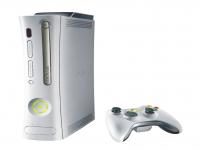 Xbox Australia has formed a new partnership for a fundraising campaign with the Make-A-Wish Foundation, with 100% of profit for Halo Reach Avatars sold, and $5 for each Wireless Headsets sold to be donated to the charity. Donations will continue up until October 31st. Astronaut Buzz Aldrin has also thrown his support behind the idea.
Managing Director of Xbox Australia, David McLean said the idea came from marketing student from QUT, Brendan Grahham, who posted it online as part of a marketing competition.
The Make-A-Wish Foundation helps children with life-threatening medical conditions experience hope, and joy as they battle their illness. In 2009 alone, some 4000 Wishes were granted.
Sliced Gaming encourages readers to purchase Halo Reach Avatars through Xbox Live, where 100% of profits made will be donated to this worthy cause.